The last drabble challenge was such a hit, I figure we should try it again! Congrats again to the winners:
stainofmylove
,
perdiccas
, and
kathrynthegr8
!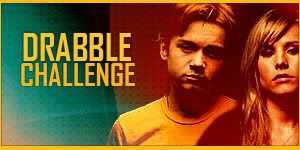 PROMPT #2
: "Bruises," from the wonderful
perdiccas
RULES
:
- There will be NO WORD LIMIT for this challenge, go nuts.
- Post here @
elle_luke
and include a header with at least the title, rating, and challenge number.
- Include Luke, Elle, or Luke/Elle
- Have fun!
KEEP IN MIND
:
- The winner of this challenge gets to pick the prompt for the next one!
- For now I'm thinking we'll accept entries until
July 7th
. This date is flexible, we'll see how many entries we get this time ;D
Comment if you've got any ideas, opinions, or questions!